Open Hours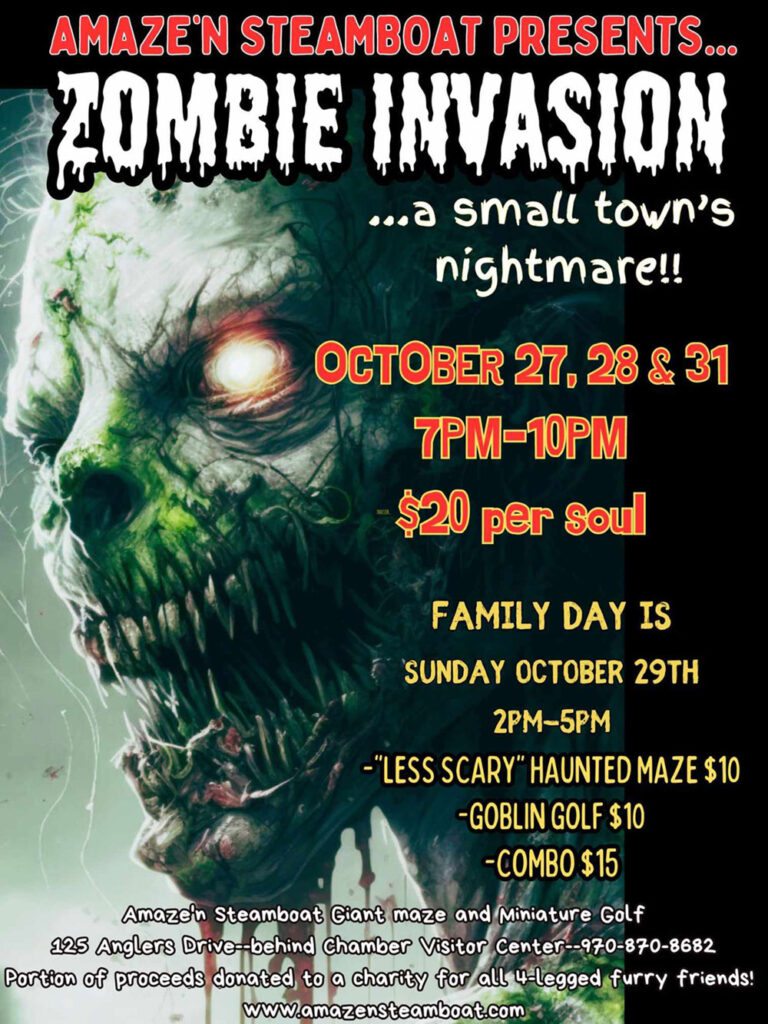 Haunted Maze –
$20 per person:
Friday, October 27: 7pm to 10pm
Saturday, October 28: 7pm to 10pm
Tuesday, October 31: 7pm to 10pm
Sunday Family Friendly Day – "Less scary" Haunted Maze and Goblin Golf
$10 Haunted Maze, $10 goblin golf or $15 for the combo:
Sunday, October 29th: 2pm to 5pm
No Haunted Maze on Monday October 30th.
Summer Season: Open Memorial Day Weekend thru September
Amaze'n Steamboat offers family fun activities for all ages. Choose a single activity or get a Full Day Pass to enjoy everything.
Activity Prices
Amusement Park Activities
Group Activities & Family Reunions
From Family Reunions and Parties, to Corporate Events and Team Building, Amaze'n Steamboat offers a fun experience that will bring everyone together for a great time. With an event tent, picnic tables, grill, and fun activities for all ages, there's everything you need on-site to host your group all day long.
In the mood for a little friendly competition? Organize your own tournament and see who comes out the winner.